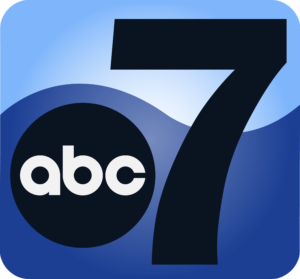 Lilly Broadcasting Ventures is pleased to announce it will begin operations as the new affiliate for the ABC television network in Guam effective June 1. 
ABC 7 will broadcast ABC's top-rated World News Tonight and Good Morning America, plus great entertainment programs like Shark Tank, Abbott Elementary, The Bachelorette and American Idol. Network specials include the NBA Finals and the Academy Awards. The new station will be seen on channel 7 through cable systems Docomo Pacific and GTA Telegaum.
ABC 7 will produce news and weather for Guam viewers airing at 6 p.m. and 10 p.m. Tuesday through Saturday. The station will provide a new website, guamabc7.com, with news, weather and additional information.
The Lilly group is a family-owned company operating television and radio stations stretching from the Upper Peninsula of Michigan to Northwest Pennsylvania and New York's Finger Lakes region. One Caribbean Television is a lifestyle and weather channel that has served the Caribbean community since 2008. The company's stations in Elmira, New York and the U.S. Virgin Islands are existing ABC affiliates.
In addition, the company operates news bureaus at the state capitols in Harrisburg, Pa.; Albany, N.Y.; and Washington D.C.